*This interview was published in 2022
In 2008 after graduating from California State University Long Beach with a Marketing degree, I moved back to Tokyo to start my professional career.
My first professional experience was at SHAHANI as a Recruitment Consultant in the B2C industry. Although I stayed only 9 months, I had the privilege of facing the many challenges of launching a new division for the firm and learning how to effectively communicate with senior professionals in the Japanese market.
My next journey was with a Norwegian software startup called Meltwater Group, where I spent the next 8+ years working my way up from a junior sales consultant to Managing Director of the business in Japan and South East Asia.
There, I had the opportunity to develop skills necessary to launch a business from ground up, successfully execute go-to-market strategies, build and grow effective sales teams, and design an organization driven by people and their purpose.
Now back at SHAHANI as COO, my mission is to transform the organization from good to great.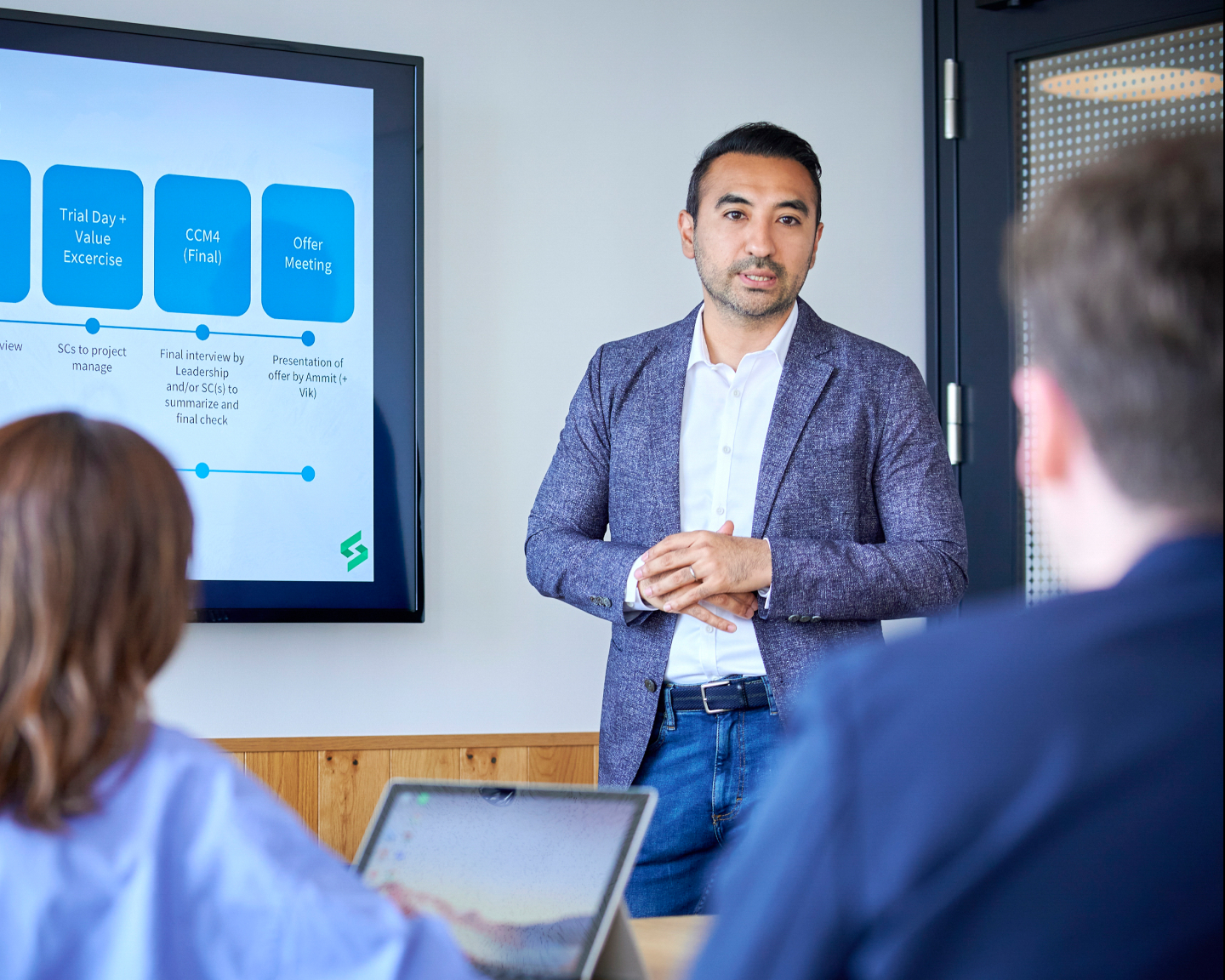 What is unique about the career path at SHAHANI?
I believe our focus on developing business leaders rather than rock-star recruiters makes our career path unique. Our ultimate aim is to nurture as many young leaders as possible that can take the organization to new heights, whether it's in the recruitment business or not. Of course, having the skillset of a good recruiter is important, but that's definitely not all we look for in people.
Based on this, our training program not only focuses on recruitment but also on developing necessary skills to become a capable professional and good human being.
Out of the 5 values, which resonates with you most and why?
Definitely We > Me resonates with me the most. "If you want to go fast, go alone. If you want to go far, go together" is something I try to never lose sight of.
My professional and personal life drastically transformed when I started putting more emphasis on the WE rather than ME.
What is your message towards candidates considering SHAHANI
as a platform for their careers?
Join us! We are on an exciting growth journey and can't wait to have more amazing people in the team. SHAHANI is truly a people-centric organization and we are very much committed to your professional and personal development. All we ask for in return is hard work, determination, discipline and patience.
Good things don't come easy and take a long time to develop, so as long as you understand this and ready to fight through all the challenges you'll face, we will be by your side with full support. 
What do you enjoy outside of work?
Time with my wife and kids is extremely important to me outside of work. Although I don't always get enough time to do so, it's my answer to having a purposeful life.
During my alone time, I am passionate about music and enjoy time in the studio producing rhythms that tickle the soul.
Read Other Shahani Voices