*This interview was published in 2022
I majored in Business Administration at the Business School at a four-year university. My dream was to work overseas, so I decided to study abroad in Canada as an exchange student in the second semester of my junior year. However, I had to return to Japan due to the COVID-19 pandemic. During my job search, I interviewed with various domestic companies, but I was convinced that SHAHANI was the company that would help me grow the most, so I decided to work here.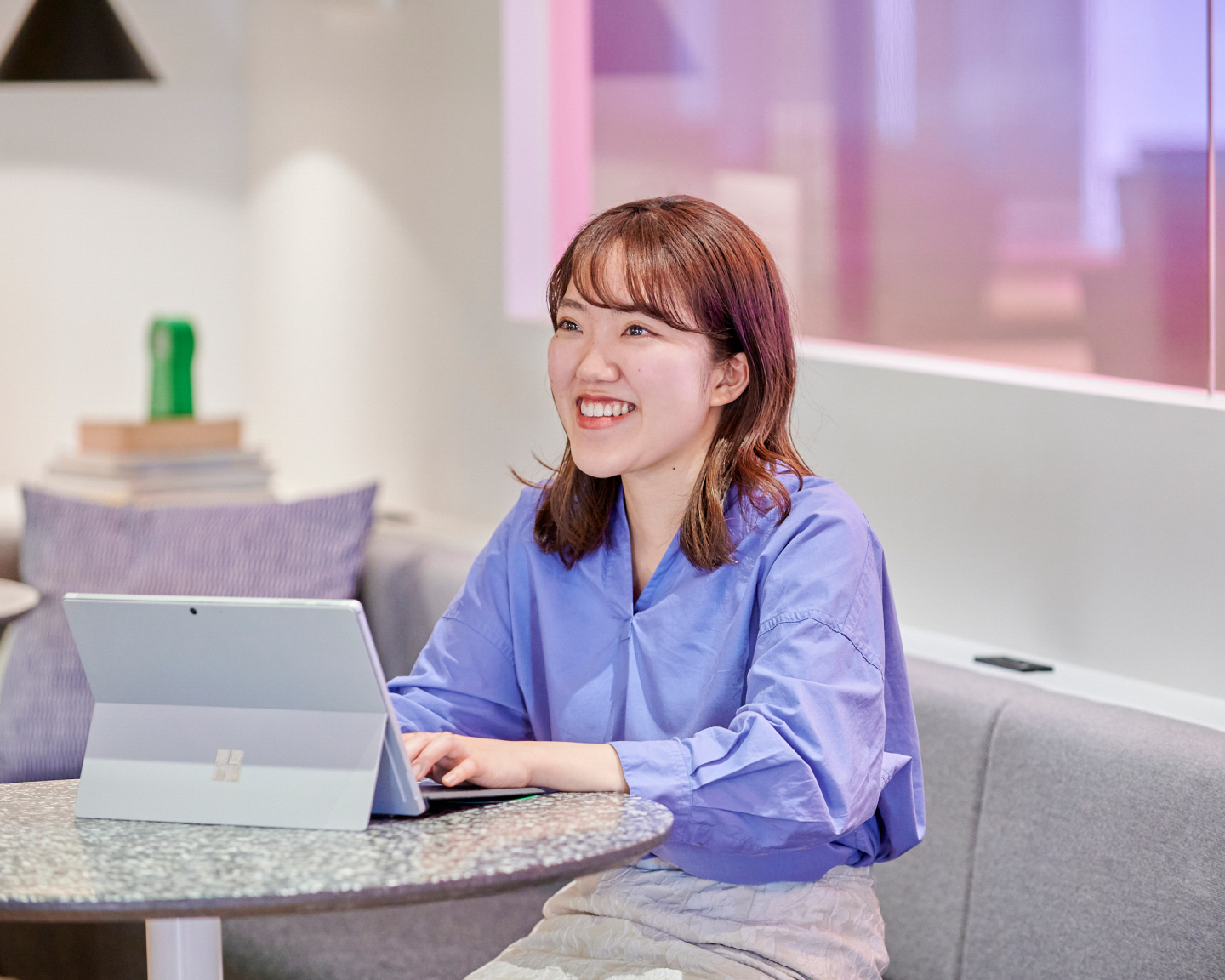 Why did you choose SHAHANI as a place to grow?
As a new graduate, I had no knowledge of the recruiting industry, and naturally, no network in the industry.
I wanted to challenge myself at SHAHANI because of its meritocracy. I was able to learn the know-how by working under the direct supervision of a native English speaker initially as an assistant. Then, I took advantage of the upward mobility for anyone regardless of age or gender.
I also thought it would be motivating to get significantly rewarded based on the results of my work.
"You always have us, Yuri-chan".
This is what my manager said to me.
Although my job requires a lot of independent work, I am able to fearlessly challenge myself and keep learning because I have supportive and dependable people around me.
What do you like most about SHAHANI?
 (1) An environment where I can self-determine my own growth & development.
SHAHANI has created a space where the more you ask for things, the more you get. As it is a small company, communication with other teams is frequent, and even managers and senior members of other teams are willing to give their time to answer any questions and give advice. I am truly grateful for this supportive environment, and I am able to learn a lot every day.
(2) Culture
I really like the culture of SHAHANI. In addition to my work as a consultant, I organize company events as a member of the Culture & Event Committee. I find it rewarding when everyone actively participates in each event. I am looking forward to planning future events, with the input of my peers, like our company vacations and sports festivals.
Which of the five SHAHANI values resonates most with you and why?
「Putting people First」
It is important to sincerely listen to what candidates and clients want while setting aside your own ego or motivations.
Do you have any advice for someone considering a career in recruitment at SHAHANI?
If you want your results to be valued fairly, and if you want to work in an international environment with highly ambitious and energetic colleagues, this is the place for you.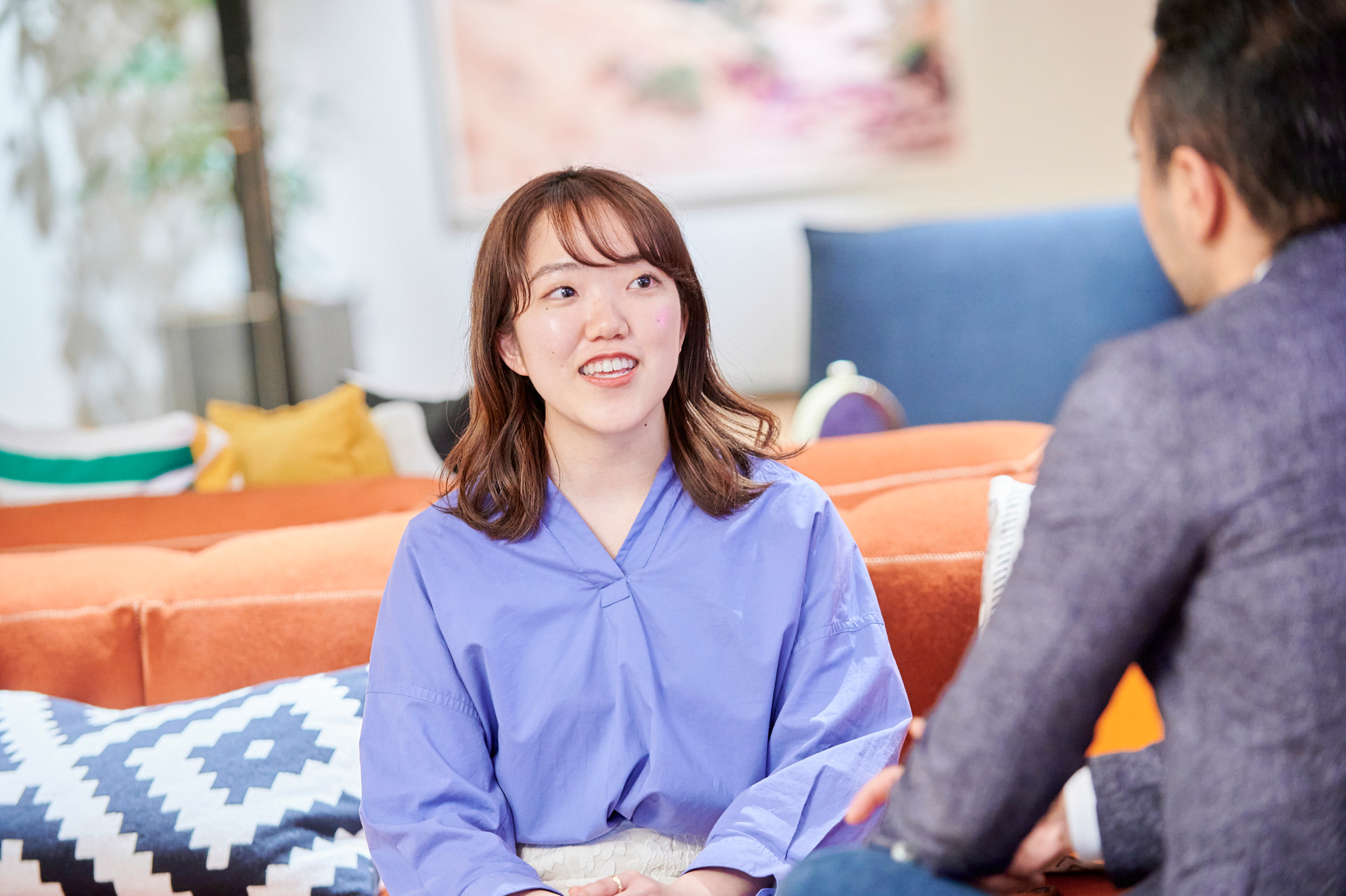 What is a typical day in the life of a consultant and what is most exciting or challenging about your role?
Rough workflow of a day:
9:30am- Confirming the schedule for the day and organizing emails.
10:00 – 11:00: Headhunting
11:00 – 12:00: Interview calls, communication with clients
12:00-1:00pm- Lunch
1:00-7:00pm: Interview calls, communication with clients, execution, organizing emails and data, etc.
Exciting part of SHAHANI:
SHAHANI respects individual career aspirations and works with each employee to develop their own career path. 
Personally, I want to be a front-line consultant and be able to deliver results. From April 2021 to December 2021, I supported consultants as a Talent Coordinator, and from January 2022, I was promoted to Associate Consultant. Then in April 2022 I was promoted to consultant!
Challenging part of SHAHANI: 
To become a consultant, you need to be able to independently manage all tasks from 1 to 10. Specifically, this includes scheduling interviews, headhunts, requesting contact information from research companies, sending emails regarding projects, and updating candidate profiles. It is a job that requires a lot of multitasking. As you step up in your career, you will need to keep track of your daily work progress and effectively prioritize as your workload increases. Especially when handling candidate and client meetings and supporting candidate interviews.
What do you enjoy doing outside of work?
My hobbies include traveling, creating videos, and hosting house parties.。
Read Other Shahani Voices